Getting your logbook photos to us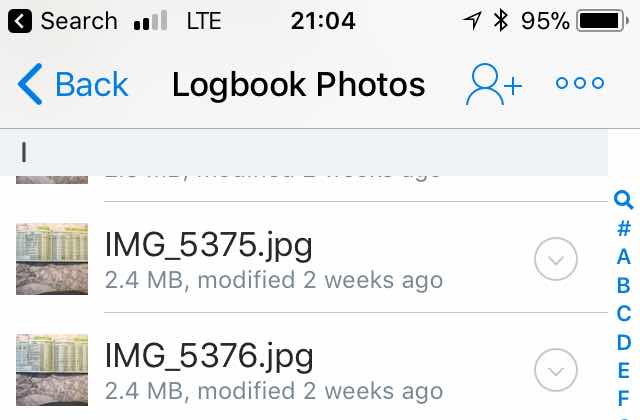 Now that you've taken umpteen photos of your logbook, you may be wondering how to get them to us. The answer is Dropbox.
Dropbox is a cloud storage provider that we use extensively, especially for clients to transfer image files to us. Sign up is free and 2 GB of cloud storage is provided. Follow these steps to upload your images to Dropbox; they work on both iOS and Android. Instructions for uploading files and photos, and sharing them, are also available on the Dropbox website.
Make sure ALL logbook photos are complete and uploaded before sharing them; do not share "Logbook 1" then a few days later share "Logbook 2". When we receive all the photos, we will send you a confirmation email with the number of photos we see. We require an affirmative or negative response to the email so we can make sure all photos are available for the transcription.
If you already have Dropbox, skip to step 3
Download the Dropbox app from the Apple App Store or Google Play
Sign up via our referral or when you start the Dropbox app for the first time
Select the "Files" tab at the bottom of the screen
Tap the ellipsis in the upper right hand corner
Tap "Create Folder"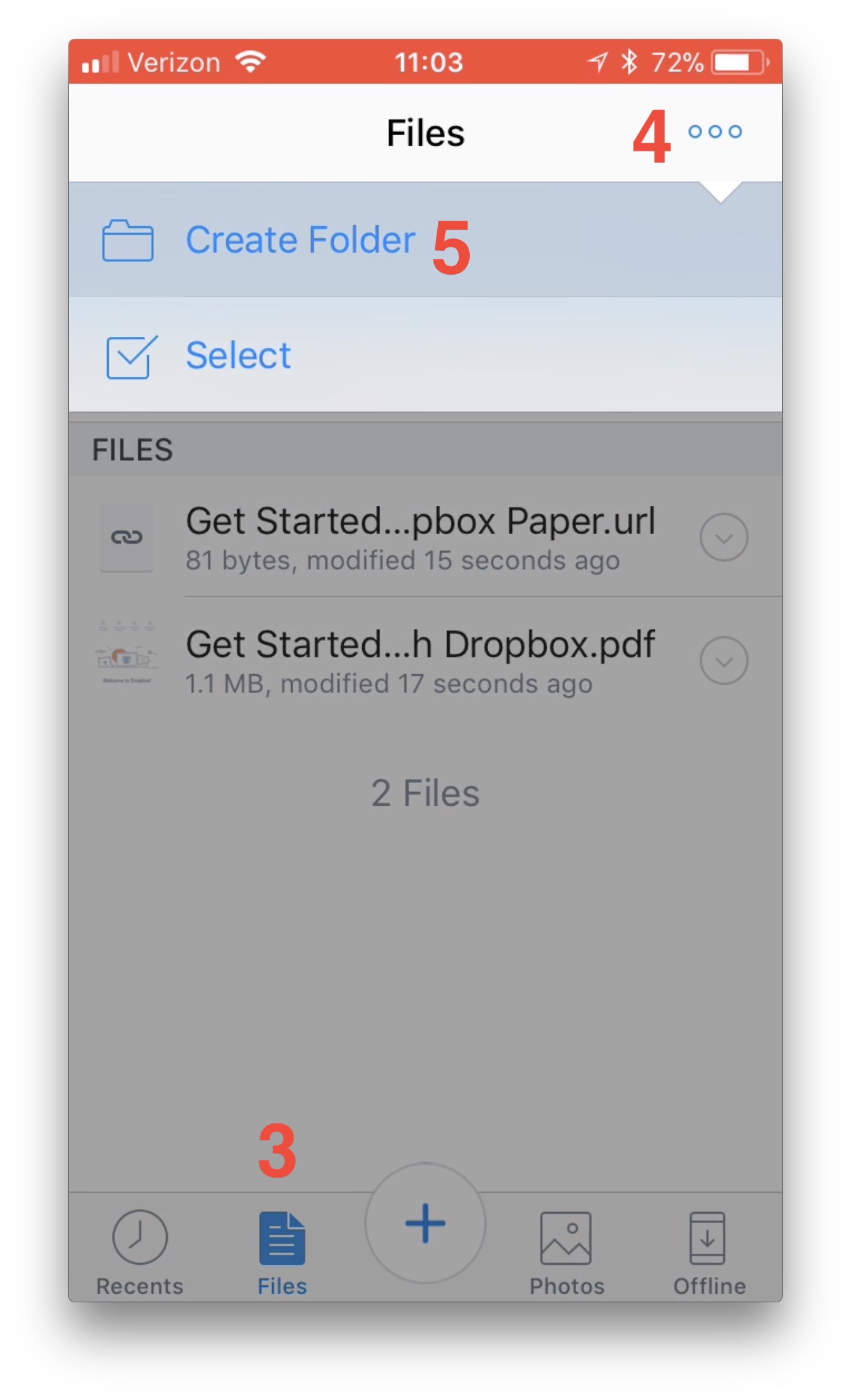 Enter the name "Logbook Photos" for the folder name
Tap "Create"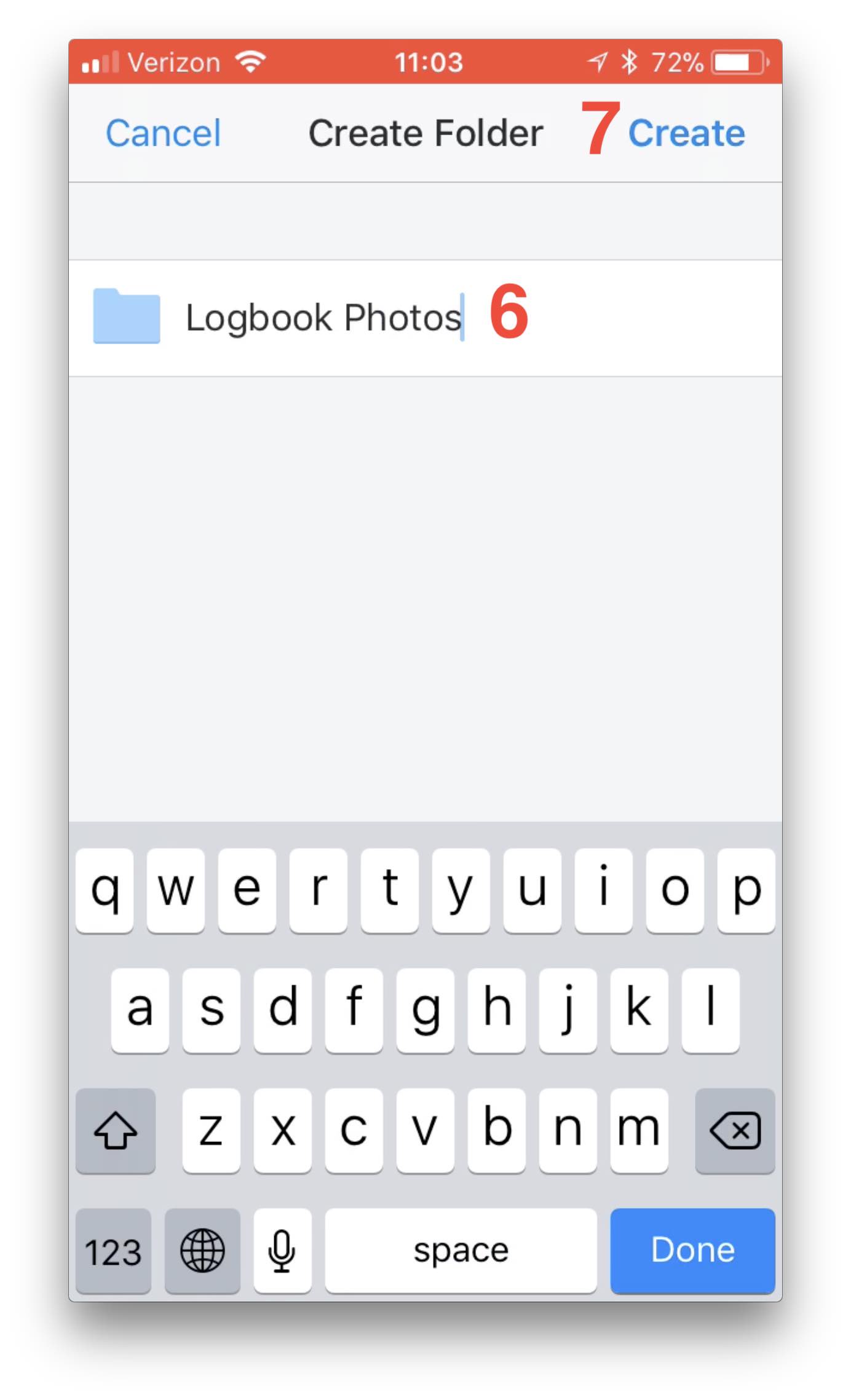 After the folder creation finishes, tap the large "+" sign at the bottom of the screen
Select "Upload Photos"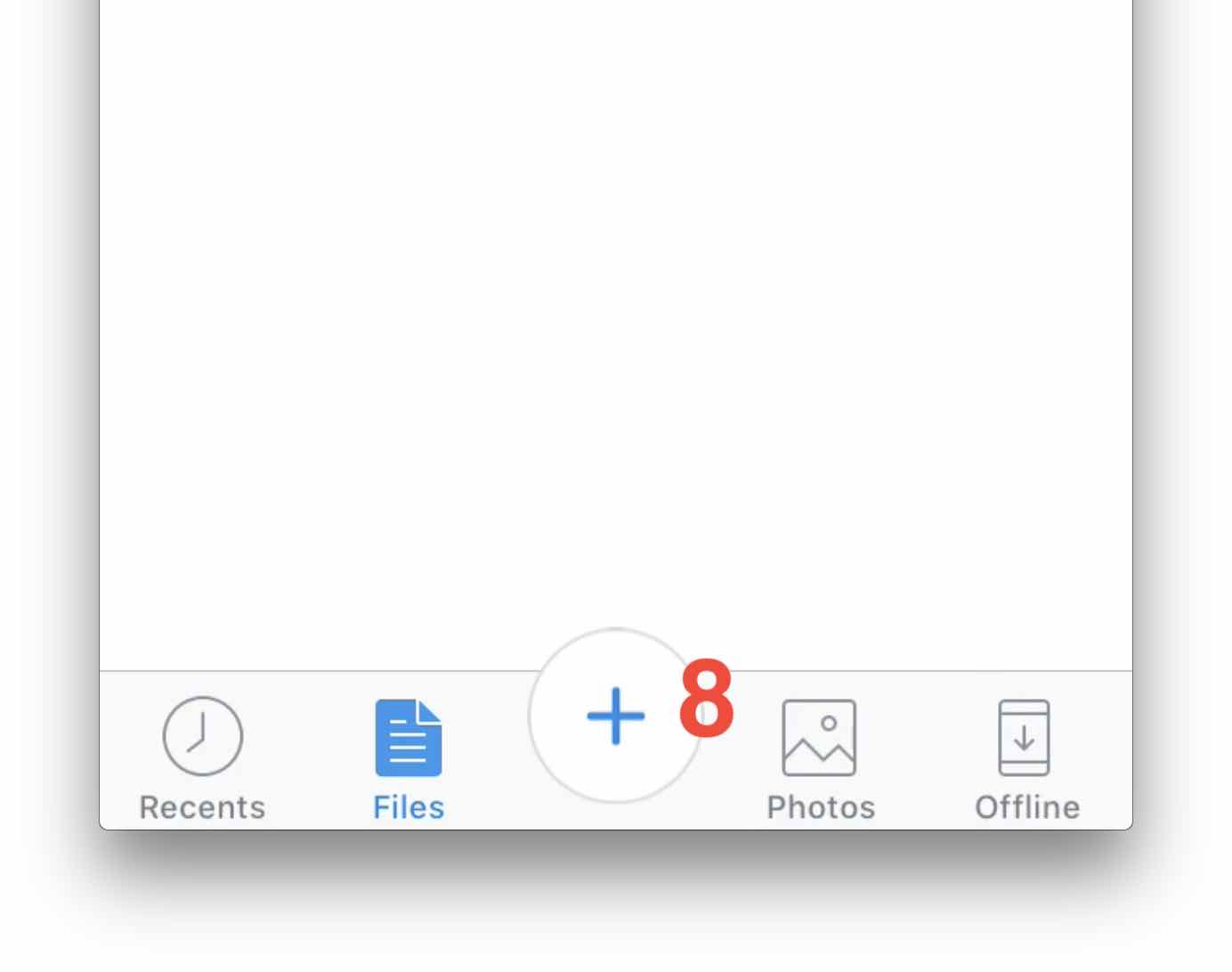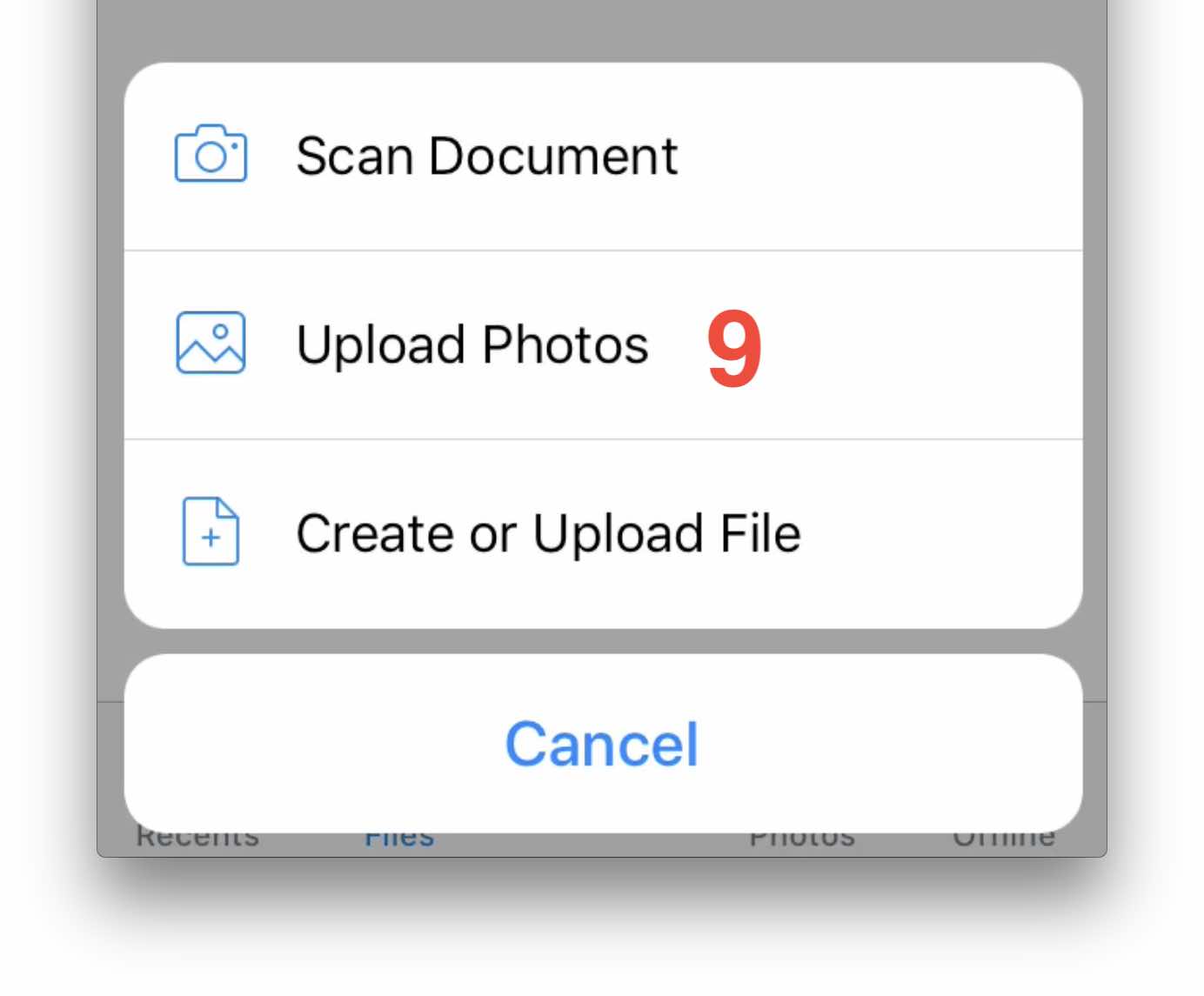 Select ALL the logbook photos you have taken (this may take a while)
Tap "Next"
Tap "Upload". DO NOT select "Rename All"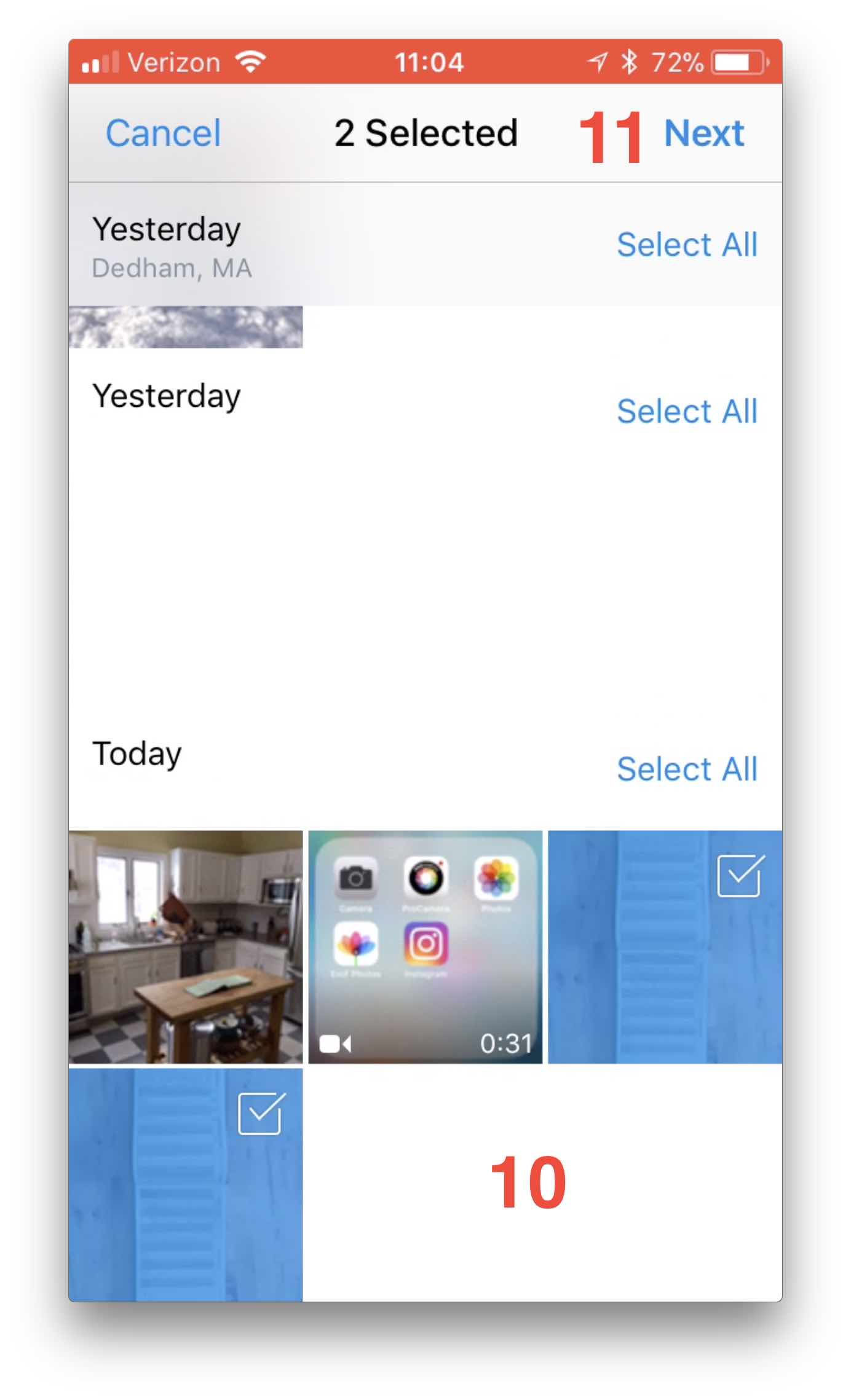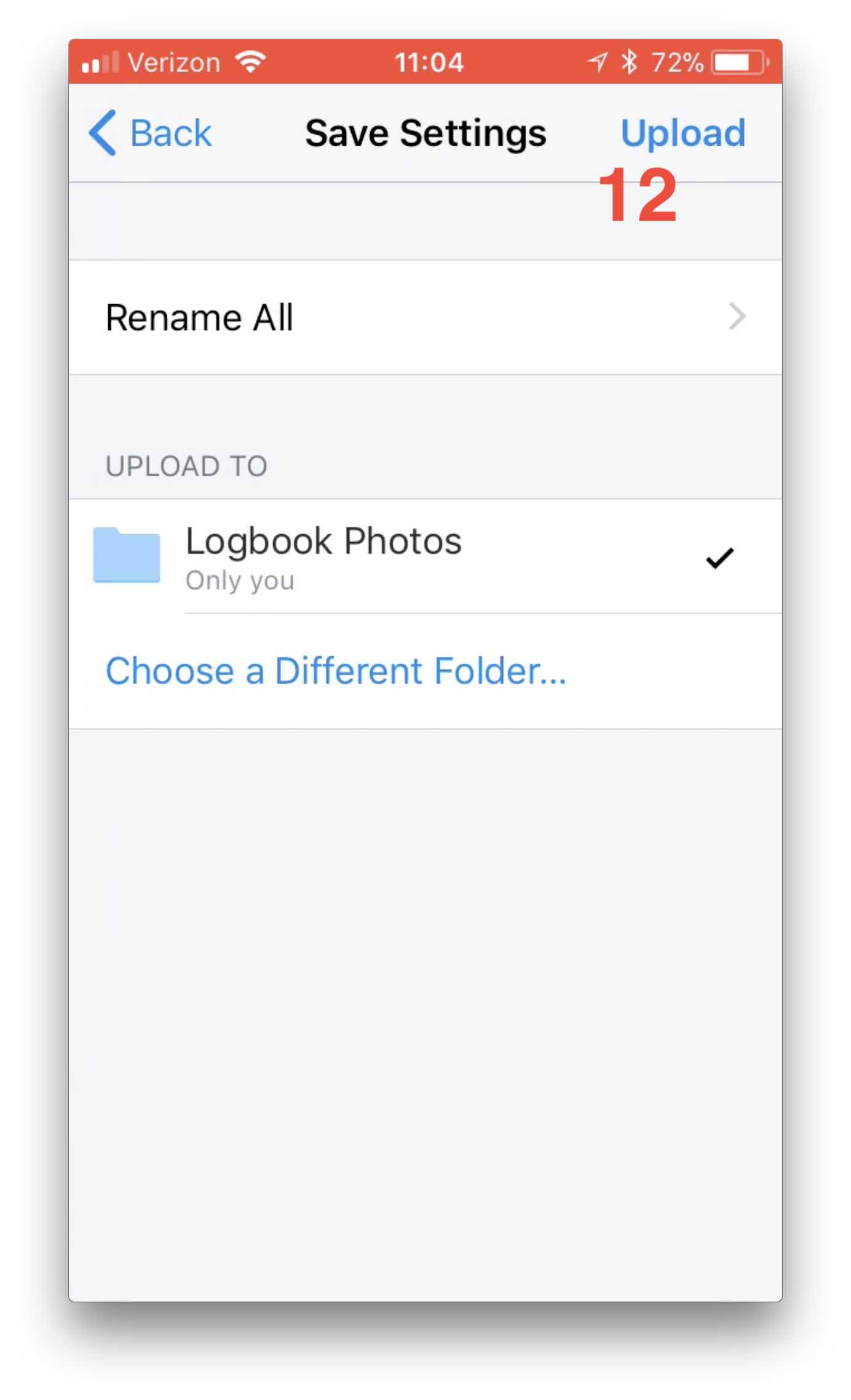 Wait until all photos are uploaded and are not greyed out; this will take a while. Eventually the number label on the "File" tab will disappear.
When all the photos are uploaded, it's time to share them. Tap the person with the plus sign next to it.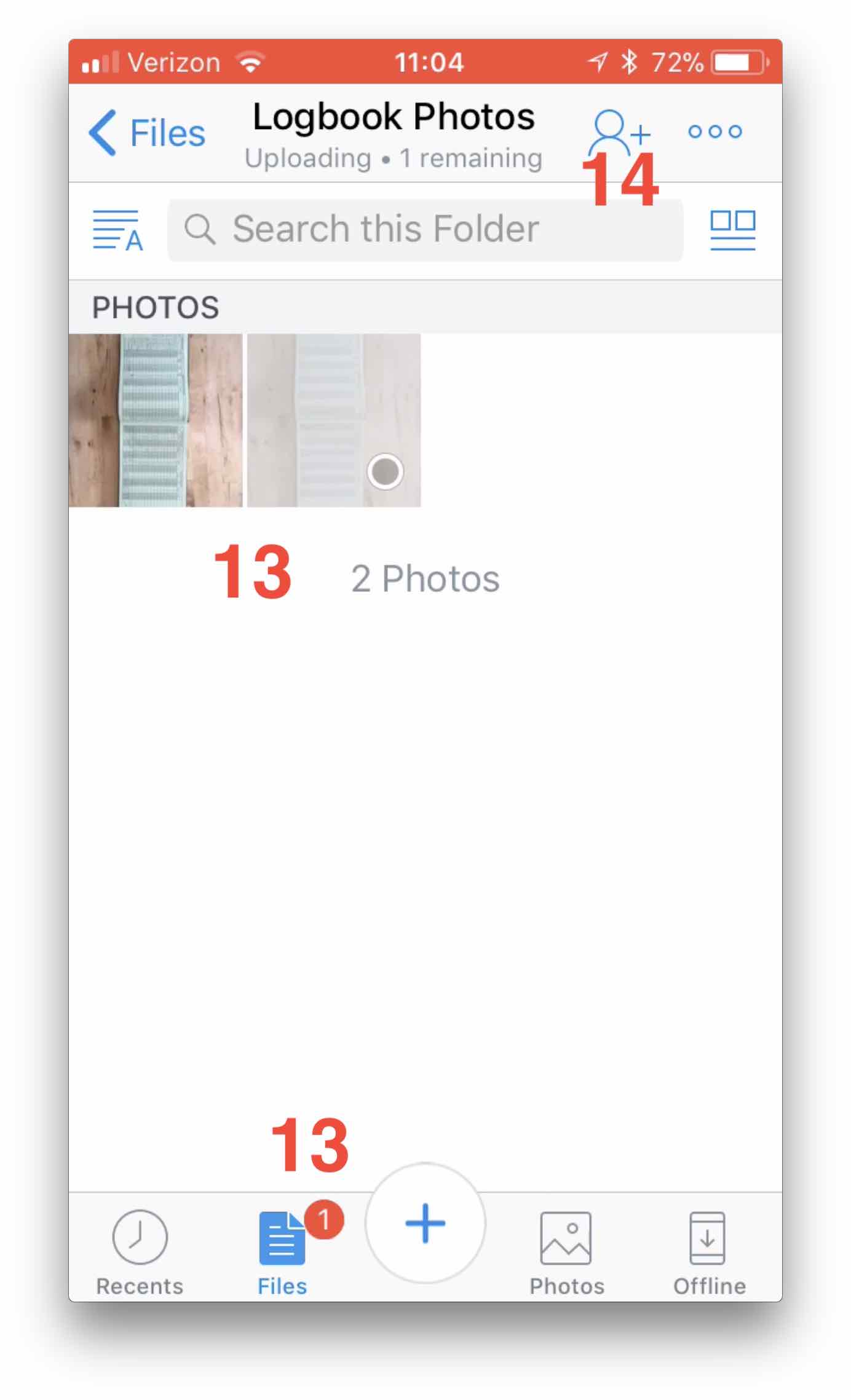 Enter our email address, info@convertmylogbook.com, in the "To:" section
Tap "Send"