Photographing a logbook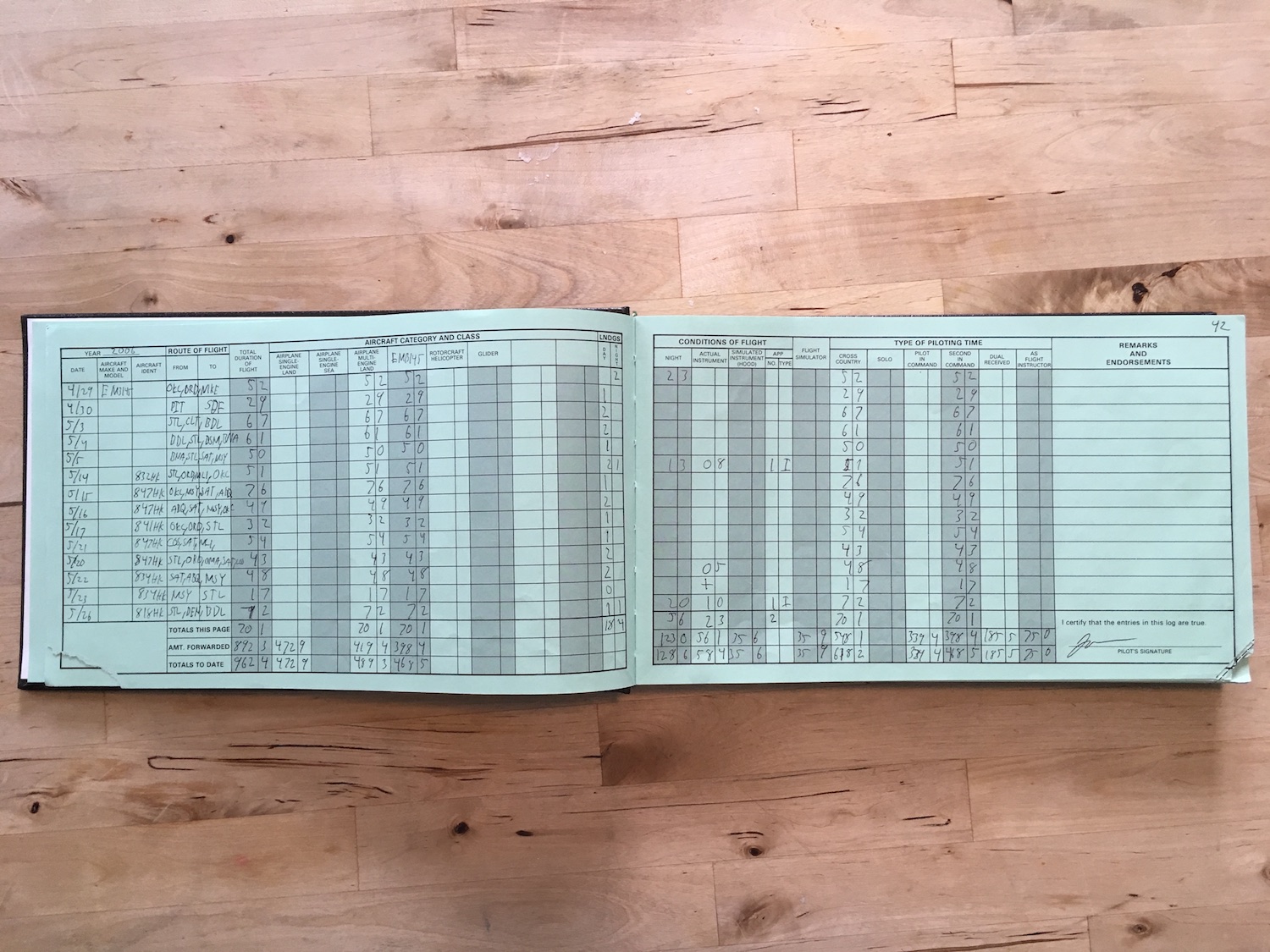 Photographing your logbook with a smartphone or a digital camera is the easiest and fastest way to get your logbook images to us. At the same time, it is the most important step you will take to guarantee an accurate transcription. Following these steps will help us quickly and accurately transcribe your logbook and avoid our most common issues requiring additional photographs or even complete retakes.
The location you photograph your logbook matters a surprising amount. Pick a place with these attributes:
Bright ambient light, daylight near a window or a very well lit room
A background that isn't too crazy and doesn't cast shadows
A background that contrasts with the logbook paper
Avoid:
On a bed (sheets cast shadows and confuses camera focus)
Paisley or other very busy background
Backgrounds that match the logbook paper. i.e. white logbook on a white table
Take your time with each photo. Start with the first page of your oldest logbook to be transcribed and continue in chronological order until the last page in your newest logbook. Do not switch between logbooks until finishing the one that has been started. If you have concurrent logbooks (multiple logbooks over the same period), do one logbook first, then do the other. This keeps photos in order.
Position the camera directly above the logbook, get both pages in frame and in focus. Make sure the camera isn't shaking or otherwise moving, then take the photo.
Common problems:
Separate photos of left and right pages (we will request this if absolutely necessary)
Photographing in an orientation that does not match the book orientation
Skipped pages
Pages photographed out of order
Using a scanner program, they reduce the quality of logbook photos